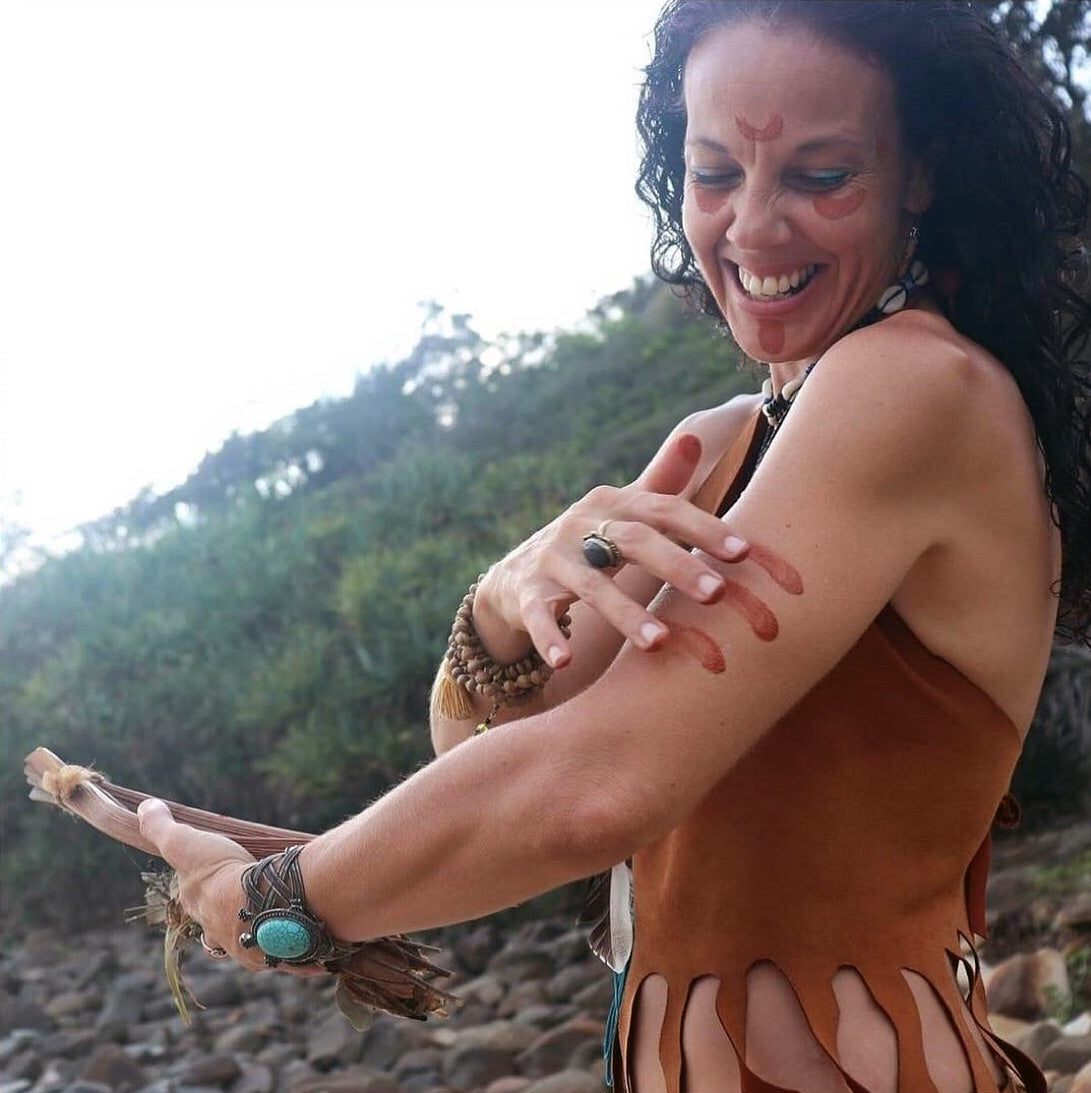 Sara Moore
Ocher Bee was inspired by my own journey to connect with my Culture, and my awakening to how connecting with Country can both connect and heal in a real and authentic way.
I recognise the yearning for knowledge and connection to Country for our people, and the deep desire to respectfully learn and engage in conversation for so many non-Indigenous Australians.
For me, working with wood and ochre provides healing and empowerment. It gives me the voice to speak up and inspire others, especially young ones to Identify with pride & be proud of who they are.
Through Ocher Bee I embrace the opportunity to provide a space for everyone, allowing us to walk together and be our authentic selves.
"I incorporate my skills, knowledge, credentials, experience and intuition to create safe space to immerse in natural, holistic, cultural relaxation, healing and mediation experiences in line with what your groups needs and wishes. Contact me today to explore what we can create together."
- Sara Moore